NASA Previews SMAP Launch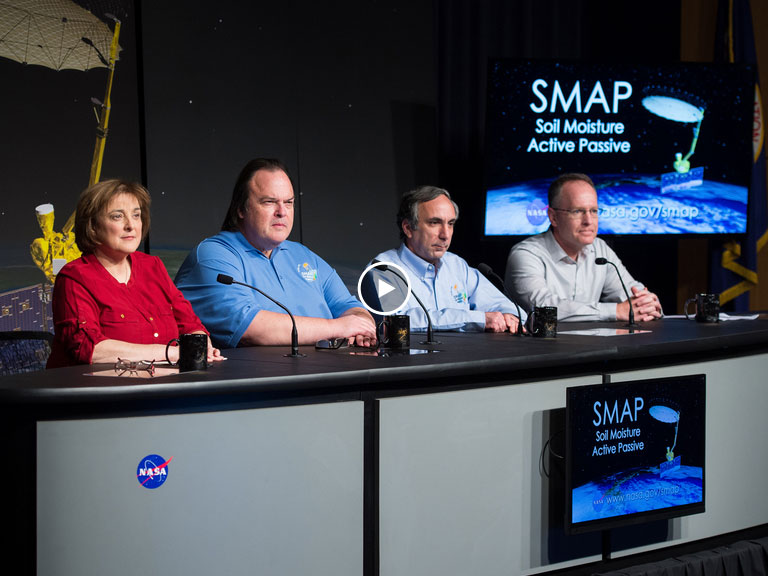 NASA held a media briefing at 11 a.m. PST (2 p.m. EST) Thursday, Jan. 8, at NASA Headquarters in Washington to discuss the upcoming Soil Moisture Active Passive (SMAP) mission.
The briefing was broadcast live on NASA Television and streamed on the agency's website.
SMAP, set for a Jan. 29 launch from Vandenberg Air Force Base in California, will provide the most accurate, highest-resolution global measurements of soil moisture ever obtained from space and will detect whether the ground is frozen or thawed. The data will be used to enhance scientists' understanding of the processes that link Earth's water, energy and carbon cycles.
The briefing participants are:
-- Christine Bonniksen, SMAP program executive with the Science Mission Directorate's Earth Science Division at NASA Headquarters in Washington
-- Kent Kellogg, SMAP project manager with NASA's Jet Propulsion Laboratory in Pasadena, California