News
| October 4, 2015
SMAP Soil Moisture Data Available at NASA National Snow and Ice Data Center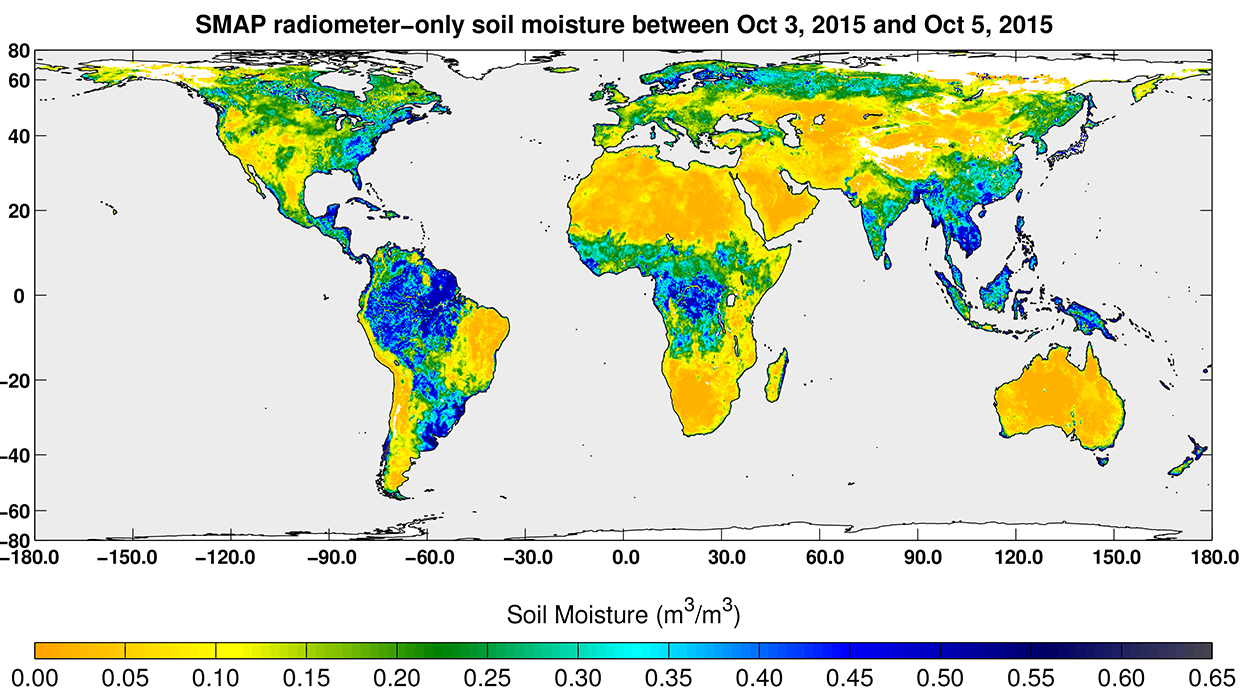 The beta version of Level-2 and Level-3 radiometer data from NASA's Soil Moisture Active Passive (SMAP) mission is now available at the NASA National Snow and Ice Data Center Distributed Active Archive Center (NSIDC DAAC). These data use input L-band brightness temperature measurements retrieved from the SMAP radiometer to produce global soil moisture estimates.
As of Sept. 9, 2015, the SMAP Science Data System (SDS) has begun forward processing of the beta (Version 1) Level-2 and -3 radiometer data, which will be made available at the NSIDC DAAC within 24 hours of satellite observation for the Level-2 data and within 50 hours for the Level-3 data. Note that reprocessing of the data from March 31, 2015 to Sept. 9, 2015 to Version 1 will begin at the end of October 2015.
Users should be aware that these beta data use preliminary algorithms that are still being validated and are thus subject to uncertainties. The calibrated/validated release (Version 2) of these Level-2 and -3 data sets is expected to occur at the end of April 2016.
To access data, documentation, and tools, please see the SMAP Web site at the NSIDC DAAC:
http://nsidc.org/data/smap/