NEWS
| June 23, 2012
Vegetation Sampling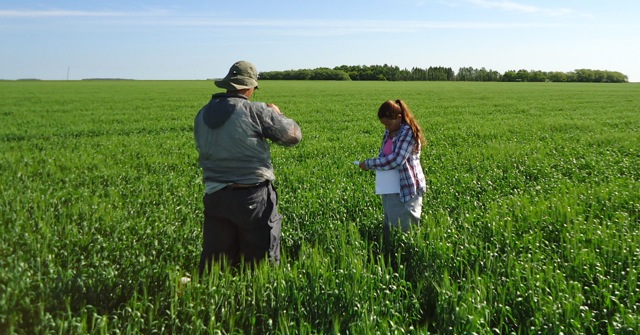 Here are some photos from my veg team. They were taken today and show just some of the activities we perform during a vegetation sampling day.
The first image is of Saeid and myself measuring crop height and diameter and recording all of the info onto a field sheet. Each field has 3 pre-determined sampling points where all measurements are taken. Then vegetation is collected in labelled paper bags, and then sealed in plastic bags which we transport to the lab crew situated at Ma's Drive-In in Elm Creek. Samples are then weighed (wet) and dried for about 2 days and weighed again (dry). The lab crew also separates the plant parts (leaves, stems) and weighs and dries those to determine where the bulk of the moisture is held within the plant.
While crop measurements are being made, another team member takes 14 photos of the crop using a fish eye camera.
This can be tiring work since the camera must be balanced and levelled away from the body, and by using a remote capture the photos. It is important not to have a shadow in the photo (yet not critical), as well as making sure the camera is level so that no horizon can be seen, and to make sure that you are taking photos parallel to the crop rows. Here is Syed capturing an image in a wheat field and bean field.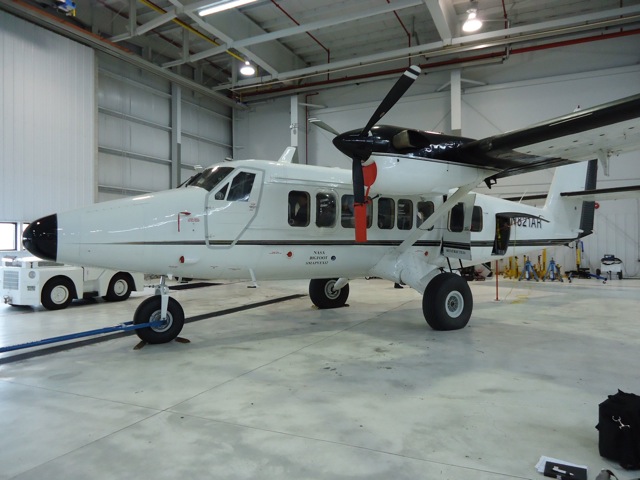 Another task that must be completed is the crop scan, or LAI. This is done in every field, at a predetermined location. This data has been difficult to capture in recent days with the cloud cover, but today was a glorious sunny day. Here is Justin capturing the data in a wheat field.
Upon returning to the ROC, the remaining vegetation samples are given to the lab crew for weighing and separating, cameras are downloaded, field sheets handed in, checkmarks noted on the large boards, and the LAI data transferred.
I thought I would share this with you so that you can see half of what the field work entails.
Thanks for the tour of the plane as well!
Until next time...